Lauren's Run and the CURE Picnic is an Atlanta tradition. In its 27th year, this year's virtual 5k and fun run can be done anywhere in any way you choose. You can walk, run, jog, skip or bike in your neighborhood, a favorite trail, even a treadmill will do.
Why we race:
For children fighting cancer and their families, there's nothing virtual about the journey. Funds raised through the Virtual Lauren's Run and CURE Picnic will cover meals for hospitalized children and their parents, counseling, and financial assistance while also ensuring critical research continues.

Register by midnight on Thursday, April 15th to get your t-shirt(s) in time to wear for the virtual race and picnic.
Registration:
$30
Lauren's Run and CURE Picnic t-shirt
Gold, bronze and silver medals for top 5K finishers in each age division
Great satisfaction in knowing you are making a difference for children with cancer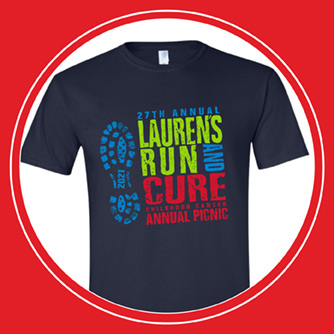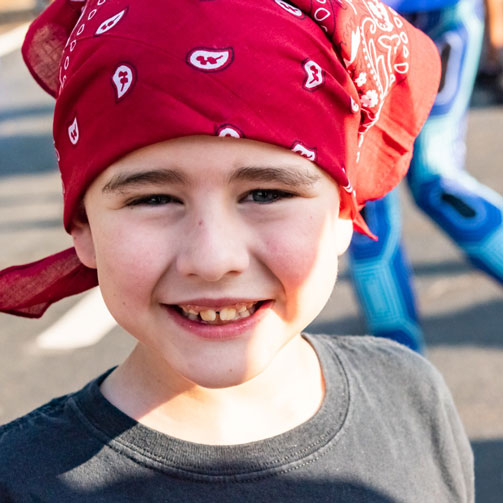 About Lauren's Run
Lauren's Run was founded in 1992 in memory of Lauren Zagoria, a sweet two-year-old girl from Atlanta with big, golden curls. Lauren's Run continues in her memory and in memory of Lauren Kochman, a beautiful brown-eyed girl who lost her battle with Neuroblastoma at only 20 months old.
Since it's beginning, Lauren's Run has raised more than $4.1 Million for pediatric cancer research.
Register
Find a Participant or Team
Top Teams
1
AUTONATION
Raised $7,089.75
2
Purple Monkeys
Raised $2,453.80
3
Colliers Dream Team
Raised $1,212.00
4
K Town's Team!
Raised $1,168.00
5
Hayley's Heroes
Raised $1,121.00
7
TeamSuwanee
Raised $306.00
8
Team Bailey, Kylie, & Charlotte
Raised $281.75
9
Pace Academy
Raised $175.75
10
The Skeleton Crew
Raised $143.45
"Robert wanted a cure to be found so badly and knew funding research was the best route. Even though he was suffering and fighting for his life, Lauren's Run was a fun way for him to get his friends, family, and even strangers involved. He loved a good competition and it was absolutely one of his favorite days of the year."
"Every year I love seeing the kids with cancer enjoying such a fun event with their family and friends. The event allows everyone to come together, support the childhood cancer community, and raise important research dollars that ARE making a difference!"
"Our Lauren left a beautiful legacy after her short life. To see the healthy children and their families join forces with patients currently in treatment and run and play together at Lauren's Run is the most heart-warming and meaningful experience of our lives."