PLUNGE PERKS

More important than any perk, our plungers know that their efforts help to fund critical efforts to stop fossil fuel development and promote clean energy policies.
Every plunger is invited to attend our virtual Pre-Plunge Rally with Rev. Lennox Yearwood Jr., and Congressman Donald McEachin. After plunging we will all come back together for a Post-Plunge celebration that will include an address from Bill McKibben, a comedy show, the results of of our plunge costume contest, and the drawing of the winner of the electric bike!
Plungers who raise $100 by January 31st will be sent pre-plunge packets. These packets will contain hot cocoa, offers from our sponsors, letter writing materials, a polar bear face mask, and other plunge surprises.
Plungers who raise $350 by February 12th will be sent the 2021 plunge t-shirt and all perks above! These plungers also will earn an entry into the electric bike giveaway.
Plungers who raise $1,000 by February 12th will earn all perks above and an additional entry into the electric bike giveaway.
Top Plunger prize will be an original painting donated by Alaskan artist Debby Bloom valued at $600. Watercolor painting titled "Fall" of a stand of birch trees. See more artwork by Debby Bloom. This will be awarded to the plunger who raises the most by 1:00 pm EST on February 13, 2021. CCAN staff and Board Members are not eligible.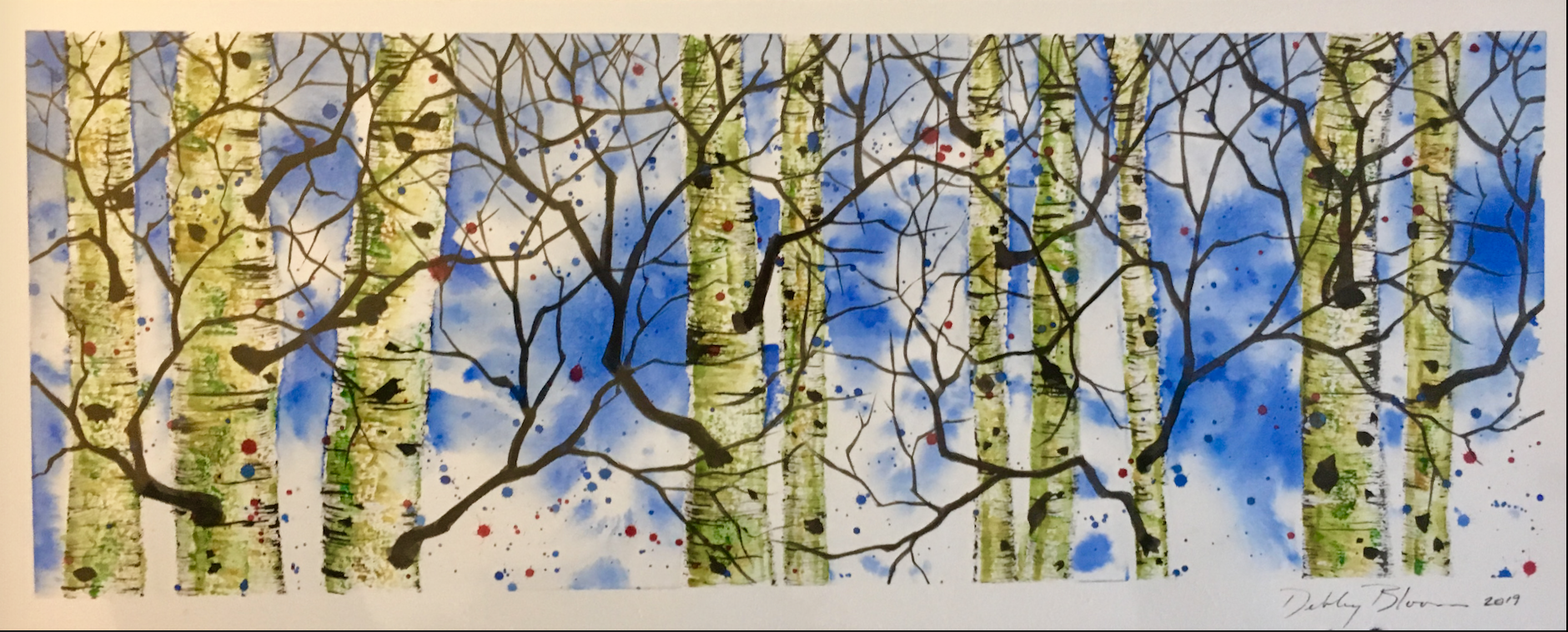 Top Plunge Team prize will be a tasting flight for six and a tour at Black Ankle Vineyards (for teams local to the Chesapeake region). For teams outside of the Chesapeake region, prize to be determined. This will be awarded to the team that raises the most by 1:00 pm EST on February13, 2021.

Costume Contest winner will receive six sets of bamboo utensils donated by Greenline Paper Company. One of the most quirky aspects of our annual plunge is the creative costumes that plungers show up in. To carry on this tradition we will be having a costume contest! We are asking plungers to send images of themselves in their costume to [email protected] by 12:00pm EST on February 13th. We will then let plungers vote for their favorite! If you are intersted in participating, please fill out this form.
WHAT IS THE ELECTRIC BIKE GIVEAWAY?
A generous donor thought a little extra incentive might help. Incentive in the form of a brand new electric bike supplied by The Green Commuter and worth up to $3,500! If you sign up for the plunge AND receive your first donation by January 12th, you'll automatically be entered into the drawing. There are two other opportunities to enter. Plungers who raise at least $350 by February 12th will receive an entry, and will recieve an additional entry if they raise at least $1,000. The winner will be announced on the day of the plunge. CCAN staff and members of the Board of Directors are not eligible to participate in the drawing.
*Anyone can enter to win the electric bike, though of course we hope you'll participate in the Plunge incentives. Please send your full name, valid email, and valid phone number to [email protected] to be entered.