About THE brrrr-tual polar bear plunge
Every winter for the past 15 years, hundreds of passionate climate activists have run, walked, and skipped into icy cold waters to raise funds for the Chesapeake Climate Action Network (CCAN). Just like a charity fun run, plunge participants take pledges from their friends and family to support CCAN's vital climate work. And guess what? We're going on our 16th year of running this amazing event!
The very first Polar Bear Plunge to "Keep Winter Cold" was held in December of 2005 and brought in just over a dozen participants, raising around $5,000. Since then, the event has grown more successful every year and consistently smashes our fundraising goals! The humble beginnings of this event sowed an incredible foundation for what is now CCAN's largest signature fundraising event.
This year, for the first time ever, the plunge will be VIRTUAL and NATIONAL! Supporters across the country will have the opportunity to choose how they will be taking the plunge with us. Some ideas to consider include jumping into an icy cold bath or kiddie pool, dumping a bucket of ice water over yourself, or even going to a nearby body of water like a local creek or pond. The most important thing is that you and icy water come together for a brief moment on February 13th.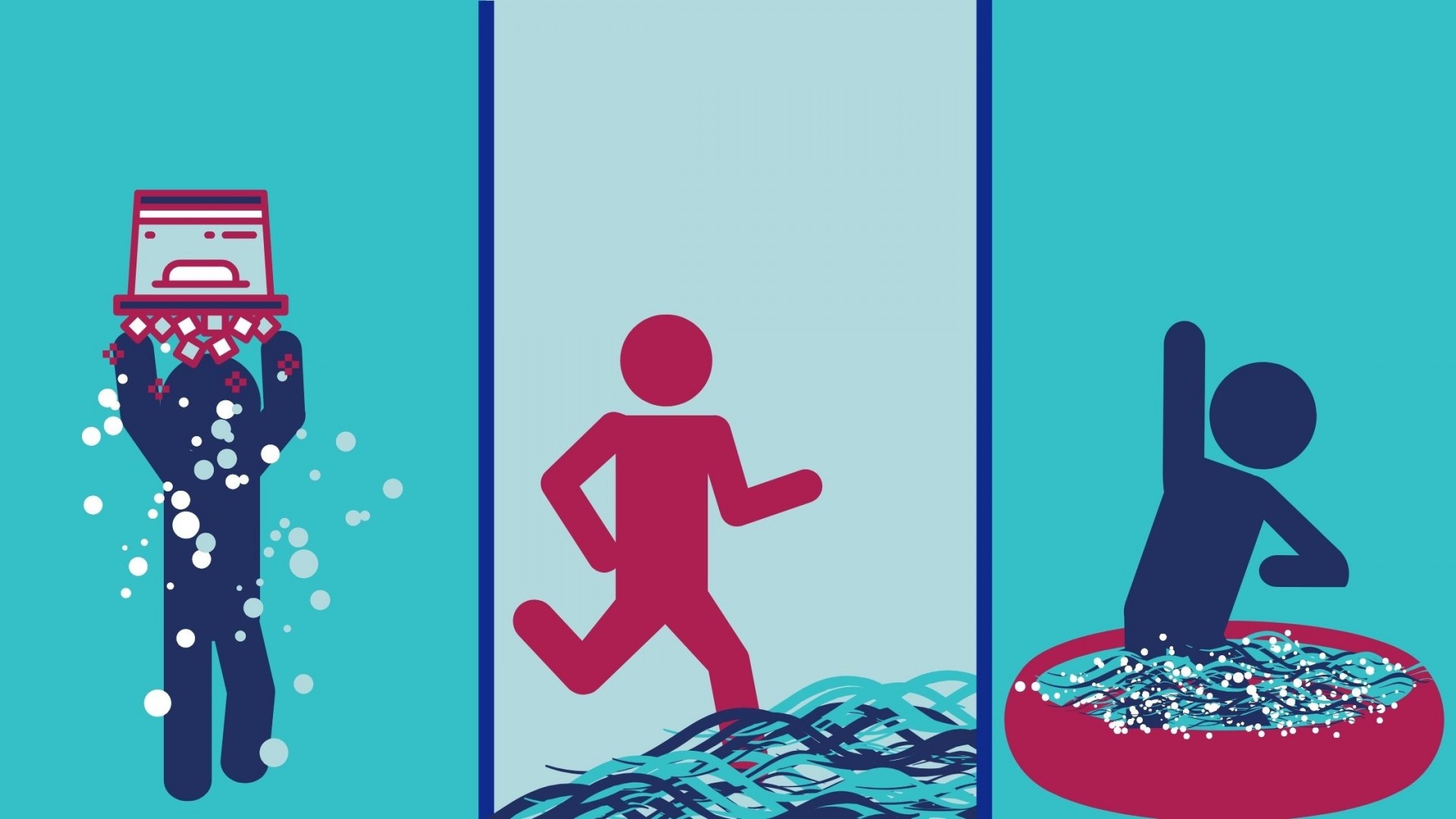 HOW TO TAKE THE PLUNGE
Plungers sign-up and create a personal profile page to fundraise for their plunge and we hope you will set an ambitious goal. Many plungers strive to raise $1,000. But, the main thing is that you simply participate and do the best you can in raising hundreds of dollars from your friends and loved ones. Once your personal profile page is set up, you are able to share it with your friends and family to ask them to sponsor your plunge and support vital climate work in 2021 and beyond.
Plungers who raise at least $350 will recieve our 2021 BRRRR-tual Polar Bear Plunge t-shirt. We will also be sending pre-plunge packets to all plungers who raise more than $100 by January 31st. There will also be a prize for our top plunger, which will be announced at a later date!
We are inviting all plungers to join us on February 13th at 1:00 pm EST for our Pre-Plunge Rally with Bill McKibben, Rev. Lennox Yearwood and other inspiring speakers! After the rally, we will all grab our signs and cameras and take the plunge to send messages to our political leaders as we #PlungeAtHome to #KeepWinterCold. After we plunge and warm-up we will come back together at 3:00 pm EST with hot beverages for an hour of celebration, discussion, photo and video sharing, and closing remarks.
We are asking all plungers to share any photos and videos of their plunge with us so that we can compile them for a round-up video and send them to our leaders on Capitol Hill as we urge them not to get cold feet in 2021 and to keep their climate promises.
Ready to get started? It's as easy as 1, 2, 3
Click here to register to #TakeThePlunge with us on February 13th
Check out our newly revamped "Plunger Toolbox" to find all the tips you need to have a successful Plunge and raise funds

Choose how you are going ot take the #PlungeAtHome with us and join us online on the 13th

Use your plunge for advocacy